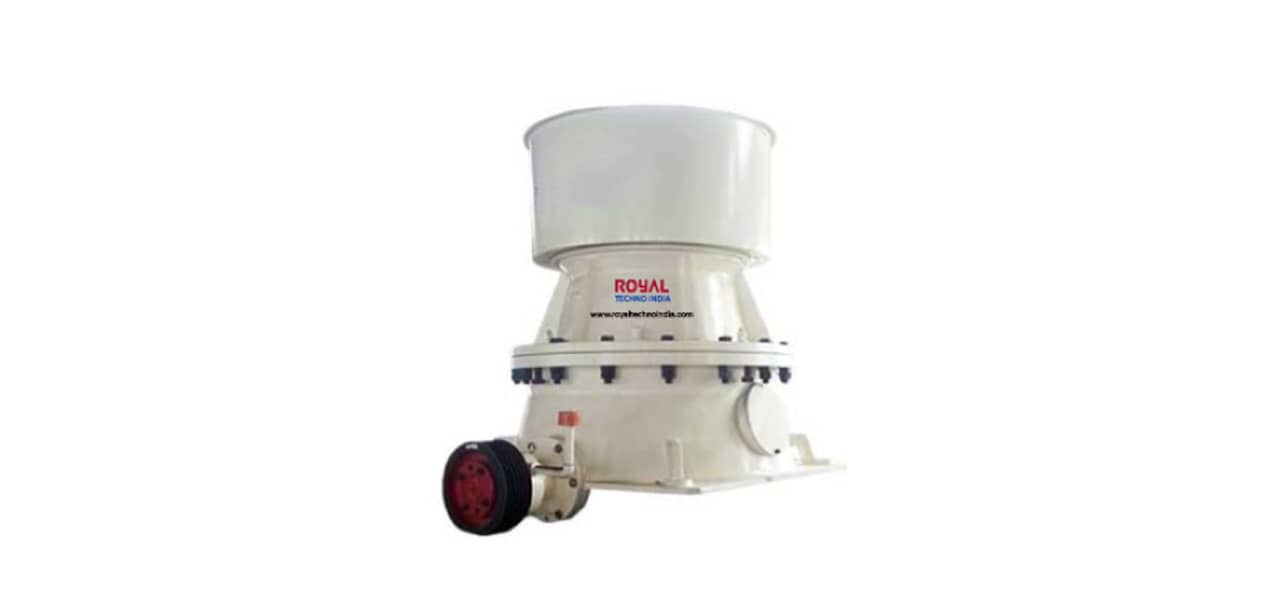 Cone Crusher
R-Techno Cone Crusher in Gujarat, India - A Perfect Match for Secondary, Tertiary as well as Quaternary crushing applications with Easy Maintenance
Hydraulic cone crushers are equipped with the most advanced crushing techniques. Hydraulic Cone Crusher has a better performance compared with spring cone crusher and ordinary hydraulic pressure Cone Crusher.
Its high efficiency and single cylinder hydraulic pressure is a kind of high tech crusher to meet the requirements of developed countries.
In this type crusher having between layer pressuring, crushing and better finished product shape. This series offers the highest crushing efficiency and end product quality with the lowest cost per ton production.
Salient Features:
- The Cone crusher can provide customers a higher capacity, better product shape, and easy to operate
- High crushing ratio and production efficiency
- Less spare part consuming and low operation cost
- Thin oil lubrication makes the service time increased
- Easy to maintenance and operation
- This type Cone crusher having Manifold crushing cavity
- Large feed opening for secondary applications
- Environmentally friendly machine

| MODEL | CAVITY TYPE | POWER* (HP) | MAX.FEED SIZE (MM) | CSS RANGE (mm) | CAPACITY*(TPH) |
| --- | --- | --- | --- | --- | --- |
| RTI-125GP | Coarse | 100 - 120 | 120 | 22 - 28 | 75 - 160 |
| RTI-125GP | Fine | 100 - 120 | 55 | 15-Oct | 40 - 70 |
| RTI-160GP | Coarse | 120 - 180 | 150 | 22 - 35 | 100 - 225 |
| RTI-160GP | Fine | 120 - 180 | 60 | 18-Oct | 65 - 120 |
| RTI-220GP | Coarse | 180 - 240 | 190 | 23 - 40 | 140 - 320 |
| RTI-220GP | Fine | 180 - 240 | 70 | 14 - 20 | 100 - 165 |
| RTI-250GP | Coarse | 215 - 270 | 200 | 24 - 40 | 160 - 340 |
| RTI-250GP | Fine | 215 - 270 | 75 | 14 - 22 | 130 - 200 |